I love to code, I love to write Ruby codes, I love programming and I love to solve programming challenges. I like to help people with the help of my past experiences. I also like to learn by other's way of thinking and coding. I believe I have enough and pertinent energy, gravitas and strength to learn and adopt which enables me to play a good team member role as well as sovereign contributor. I have contributed in open source and will always love to contribute because I believe that it hones my skills by the exposure and interaction of other's style of coding. I have presented in
RubyConfIndia2010
on
The Ruby On Rails I18n Core Api
. I have developed many web applications using ruby on rails, angular.js, ampersand.js etc. I am always open for innovations, new ideas and new technologies and I am extensively interested in design, performance, efficacious coding practices and, specially, Big Data.
Open Source Contribution
---
There are much more. Please have a look at my github profile.
Education
---
Indian Institute of Technology, Kanpur, India
Bachelor of Technology
2005
Experience
---
Terralogic Software Solutions Pvt Ltd
Solution Architect
Nov, 2018 - Present
Wego India Pvt Ltd
Tech Lead / Architect
Mar, 2017 - Oct, 2018
NTT Data
Tech Lead
Dec, 2015 - Feb, 2017
McKinsey & Company
Application Software Development Sr. Principal Consultant
Oct, 2011 - June, 2014
Castle Rock Research India Pvt. Ltd
Senior Software Developer
Oct, 2009 - Sept, 2011
Qualtech-Consultants
Engineering Analyst
Nov, 2006 - Sept, 2009
RubyConfIndia2010
---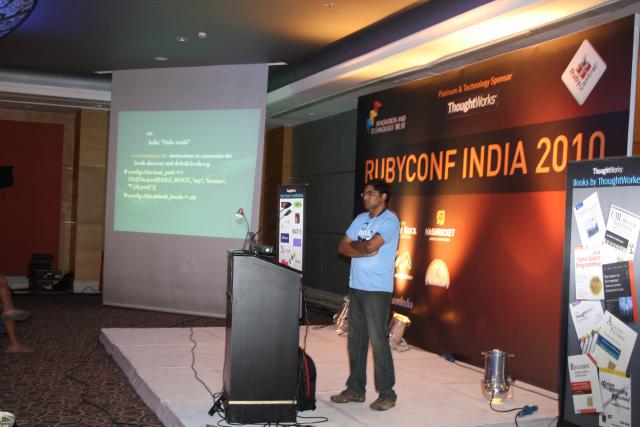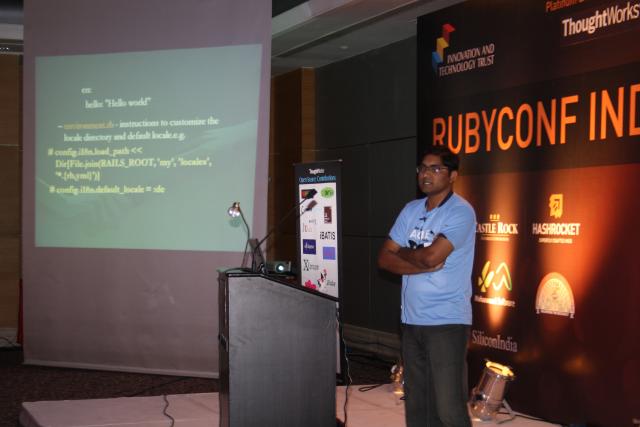 Skills
---
Ruby
Ruby on Rails
ReactJS
Typescript
GraphQL
NodeJS
Awards and Honors
---
Honored as the one of the speaker in Ruby Conference, held in Bangalore, India on 20th March, 2010.
Honored as the Ruby Champion in Castle Rock Research, Bangalore
Honored as the Employee of the year award.
Scored grade of excellence in C & C++ courses offered by programming club at IITK.
NCC Cadet
Green Belt Holder in Tae-Kwon-Do. :)
Active Member in IITK Cultural Festival.
Active Participation in Robotics Club as volunteer and member, IIT Kanpur.