Roda versus Rails
Few days back, I heard about Roda which could suppose to be a replacement of Rails. Roda is a routing tree web toolkit, designed for building fast and maintainable web applications in ruby. The creator of Roda is Jeremy Evans. Rails is dead we hear it every years and it is more widespread after twitter's jump from Rails to Scala.
According to Jeremy Evans, Roda provides Simplicity, Reliability, Extensibility and Performance. Roda has low per-request overhead, and the use of a routing tree and intelligent caching of internal datastructures makes it significantly faster than popular ruby web frameworks. But as per my opinion, Rails is good and getting more mature, stable and popularity every year. Here I will compare these two over some points.
Prerequisites
---
I am assuming that you have some basic knowledge of Roda and have built at least one app in Roda. Otherwise, please have a look at http://roda.jeremyevans.net.
Comparison
---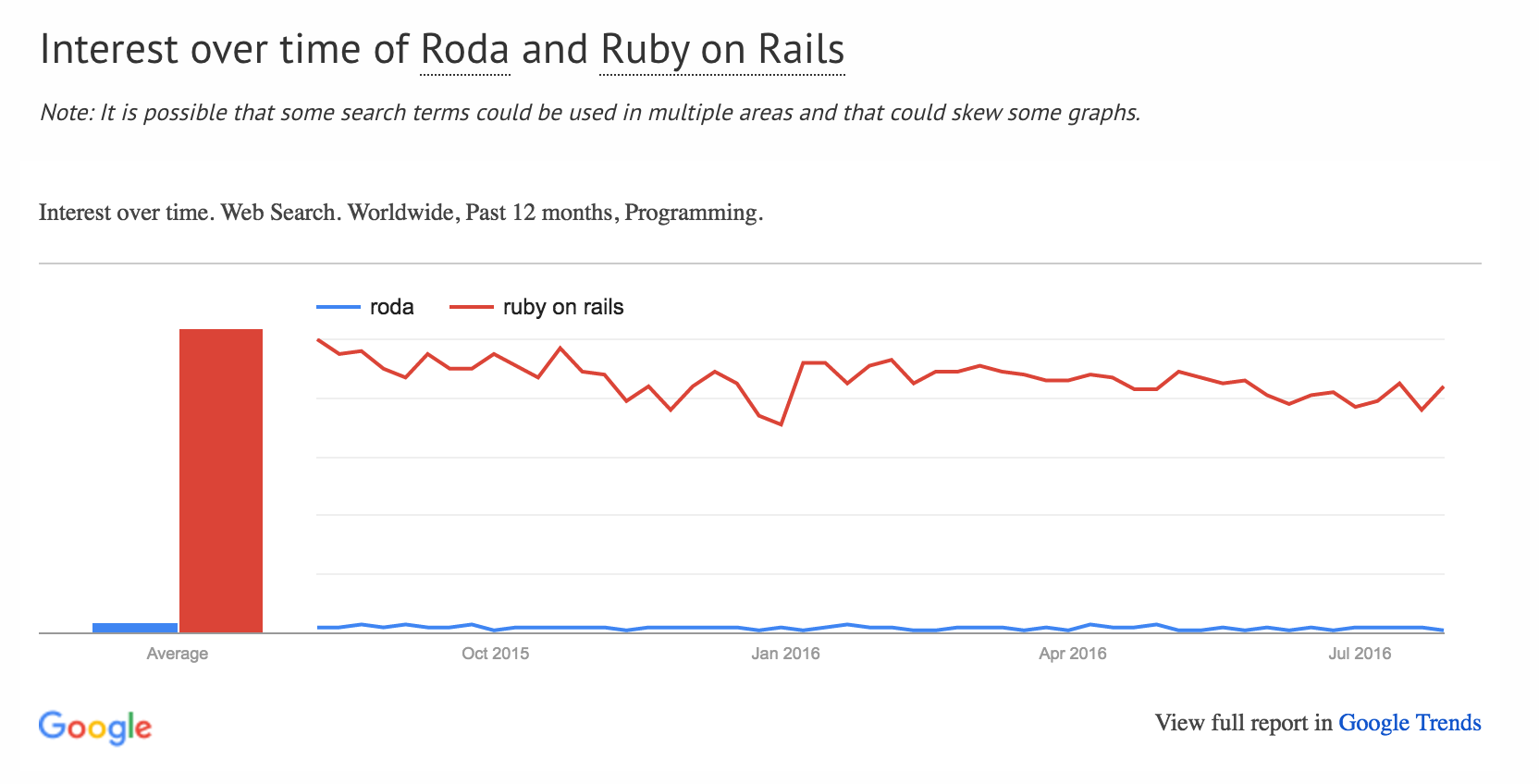 Conclusion
---
I think every rails programmer should try Roda once. It will provide you a better understanding and knowledge about different rubygems. You can get the opportunity to dig deeper into ruby libraries and their usage too.